We're Getting Mutants in the MCU - The Loop
Play Sound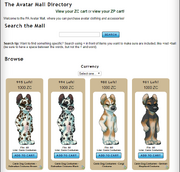 The Avatar Clothing Shop is a shop where members use ZC or ZP to purchase clothing, accessories and more to dress their avatars.
How to Search
There are two methods to searching for items:
using the search box; and
searching via the drop-down menus.
Search Box Method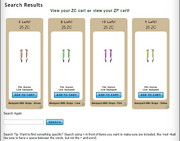 Enter the word into the search box to start searching; search term must be complete; i.e. to search for the term, 'moonlight', the full term must be entered; entering an incomplete version such, 'moonli', will not be recognized.
In addition, entering only 'moon', will return results that have the word 'moon' and will not display any of its variations; eg. 'moonlight'.
Searh terms can be specified further by using the plus, '+', symbol in front of items you want to make sure are included; eg. red +ball.
Drop-down Menu Method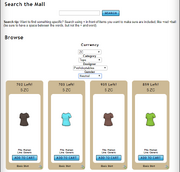 Items can also be searched using the drop-down menus provided by selecting the options:
currency
category
designer
gender
Cart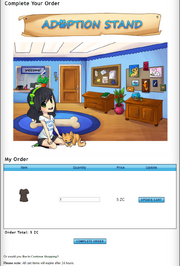 Click on the Add to Cart button to add items to the cart. Once all items have been added, select either the View your ZC cart heading for the ZC cart or View your ZP cart heading for the ZP cart.
The cart will display all items that were added to the cart, including the:
item: image of the item;
quantity: can be changed by entering the number and clicking Update Cart; must be done individually[1];
price: displays the total price of the quantity specified for that item; and
total.
Click on the Complete Order button to finalize the payment.
References