The CYO page is where members create their own CYO Custom or Color-Your-Own pet; use the CYO Bases available on the forum to start designing CYOs.
Submit a CYO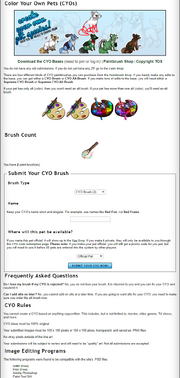 Design Requirements
The following must be adhered to for a better chance for a CYO to be approved:
Compatible image editing programs: GIMP (Free), Pixlr (Free), Adobe Photoshop or Paint Tool SAI.
Submitted images must be 100 x 100 pixels or 150 x 150 pixes, transparent, and saved as .PNG files.
No stray pixels outside of the line art.
Designs for pets with copyrighted material, adult content, or anything that would not be considered an animal or living creature cannot be submitted as a custom and will be denied; CYO ideas must be 100% original.
Submissions will be subject to review and will need to be 'quality' art; not all submissions will be accepted. If the CYO is rejected, the brush will be returned. Alts cannot be added after the CYO has been submitted.
Once the design has been finalized, purchase a paintbrush from the Paintbrush Shop that will best suit the CYO; brushes can also be found via the Wishing Well Forest or from chests from the Mine.
How to Submit a CYO
Select a brush.
Type in the name of the CYO; eg. use names like Red Fox, not Red Foxes.
Choose whether to make the pet Official or Private which costs 10 ZP.
Official CYOs will show up in the Egg Drop with the Egg Drop rarity, and its creator will be credited as, Official. If the pet is made Official, a promo code will still be provided and must be used before 50 pets are entered into the system by other players.
Private CYOs will only be available through the CYO code redemption page with the CYO Custom rarity, and its creator will be credited as the member who made the CYO.
Once all details have been completed, click the Submit your CYO now! button and wait for approval.
Manage CYOs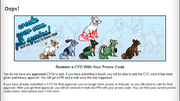 All promo codes can be found via
Managing CYOs
.
Redeem CYOs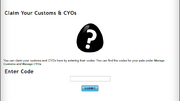 Once the promo code has been received, enter the code into the textbox on the
Promo Code
page to claim the CYO.